Posted By: anandmahindra | Fri, 04/21/2017 - 00:54 | 0 |
167 reads
From my #whatsappWonderbox. If this story is true then I am humbled & I stand & salute an Indian hero
https://t.co/WJUKWuCcO3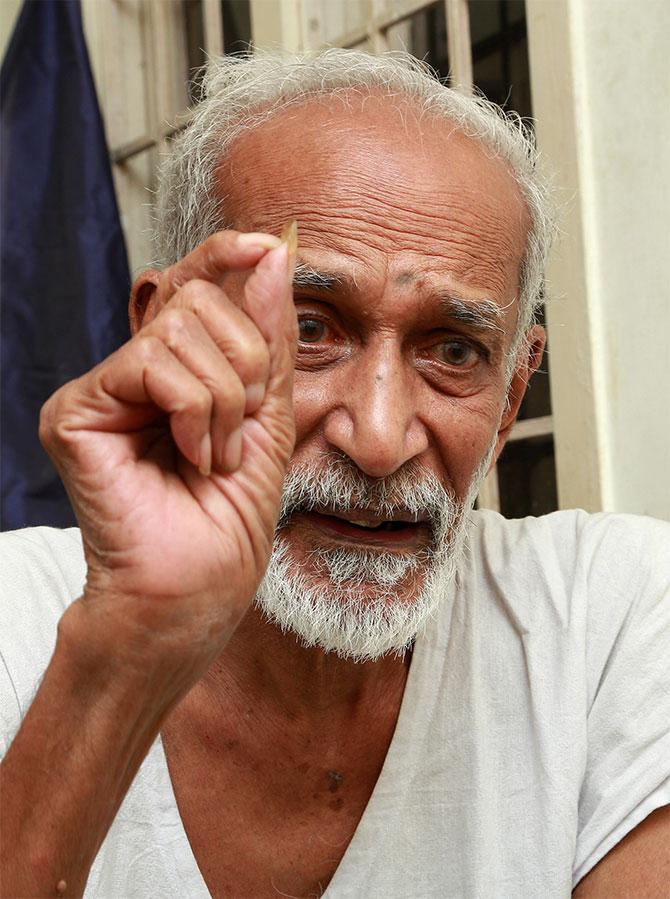 What began as a challenge ended up a way of life for 'Paalam' Kalyanasundaram, whom the UN adjudged one of the most outstanding people of the 20th century.
This is the story of his inspiring journey, as told to Shobha Warrier/Rediff.com
IMAGE: The extraordinary Paalam Kalyanasundaram. Photograph: Sreeram Selvaraj
Thin, frail, clad in a dull white dhoti and sleeveless vest, 'Paalam' Kalyanasundaram looks older than his 75 years. Though born into a wealthy agricultural family where he was surrounded by abundance, his possessions today are a couple of dhotis and shirts and a small black bag that he carries everywhere.
He doesn't have a house of his own, but the doors of many homes in Chennai, including that of superstar Rajinikanth, are open to him.
He never mar
.....